Unveiling the Hidden Power: Numerology's Impact on Financial Success
Numerology, the ancient practice of assigning numerical values to letters and analyzing their significance, has become increasingly popular for its potential influence on various aspects of our lives. One area where numerology has gained particular attention is in the realm of wealth creation. By understanding the unique vibrations and energies associated with each number, individuals are able to tap into a hidden power, guiding them towards financial success.
Prosperous Equations: Exploiting Numerology's Secrets to Unlock Wealth
In the world of numerology, certain number combinations are recognized as more likely to attract prosperity and abundance. By harnessing the energy of these numbers, individuals can enhance their financial prospects. For instance, the number 8 is often seen as highly auspicious for wealth creation due to its association with prosperity and achievement. Combining it with other favorable numbers, such as 1 and 3, can amplify its vibrational power and open doors to financial opportunities.
Similarly, understanding the significance of birth dates and names can offer insights into an individual's financial destiny. By calculating the life path number, which represents one's potential and tendencies in life, individuals can gain valuable information about their innate abilities, talents, and even obstacles they may encounter on their path to wealth creation.
Decoding the Digits: How Numerology Shapes our Financial Reality
Numerology teaches us that numbers have a profound impact on our lives and can shape our financial reality. Each number carries a unique vibration, influencing our thoughts, actions, and the opportunities that come our way. By understanding this, individuals can work with numbers that align with their goals and aspirations, creating a harmonious environment where wealth can thrive.
For example, individuals with a life path number of 1 are often described as ambitious, determined, and focused on achieving success. This number's vibrational energy encourages them to take bold actions, embrace leadership, and attract financial opportunities. On the other hand, individuals with a life path number of 5 are known for their adaptability and desire for freedom, often finding wealth creation through unconventional and diverse avenues.
Ancient Wisdom Meets Modern Prosperity: Numerology's Role in Wealth Generation

While numerology is an ancient practice, its relevance in modern society cannot be denied. The principles of numerology align with many modern concepts of manifesting and creating abundance. As individuals harness the power of numerology to understand themselves and their financial potential, they are better equipped to make choices that support their wealth generation goals.
With the advent of technology, numerology tools, and calculators have become readily available, making it easier than ever for individuals to utilize numerology in their pursuit of financial prosperity. Whether it's selecting an auspicious business name, choosing an ideal investment date, or even analyzing the unique numerical vibration of a potential business partner, numerology can offer valuable insights that contribute to successful wealth creation.
From Numbers to Fortunes: Numerology's Influence on Wealth Accumulation
One of the most intriguing aspects of numerology's influence on wealth creation is its ability to reveal hidden patterns and potential obstacles in one's financial journey. By analyzing the numerical vibrations in an individual's birth date and name, numerologists can provide insights into their natural inclinations, strengths, and weaknesses when it comes to building wealth. Armed with this knowledge, individuals can make informed decisions, capitalize on opportunities, and navigate challenges in a way that supports their financial growth.
Additionally, numerology can be used to identify auspicious dates and timings for important financial decisions, such as launching a new business, making investments, or negotiating deals. By aligning with numerological energies, individuals can maximize their chances of success and wealth accumulation.
Money by the Numbers: Harnessing Numerology's Energy for Abundant Success
Numerology offers a unique perspective on wealth creation by reminding us that money and abundance are not just about material possessions. By understanding the energetic vibrations associated with numbers, individuals can tap into a deeper understanding of wealth. Numerology teaches us that abundance is a state of being that encompasses not only financial wealth but also fulfillment, joy, and purpose.
By aligning our thoughts, intentions, and actions with the numerological energies that support abundance, we can create an environment conducive to manifesting wealth in all areas of our lives. Numerology acts as a guiding compass, assisting individuals in aligning their ambitions and desires with their true, authentic selves, ultimately leading to a more abundant and prosperous existence.
The Alchemy of Numbers: Exploring Numerology's Connection to Wealth Creation
While the correlation between numerology and wealth creation may not be fully understood or accepted by all, it is undeniable that numerology has the potential to influence our financial reality. By tapping into the ancient wisdom of numerology, individuals can unlock the hidden power behind numbers and use it to their advantage in their pursuit of financial prosperity.
Ultimately, whether one fully embraces numerology or approaches it with a sense of curiosity, there is no denying the potential impact it can have on wealth creation. By exploring the secrets and hidden meanings behind numbers, individuals can crack the code to financial abundance and unlock a world of opportunity and success.
How can you make more money using numerology? 10 practical examples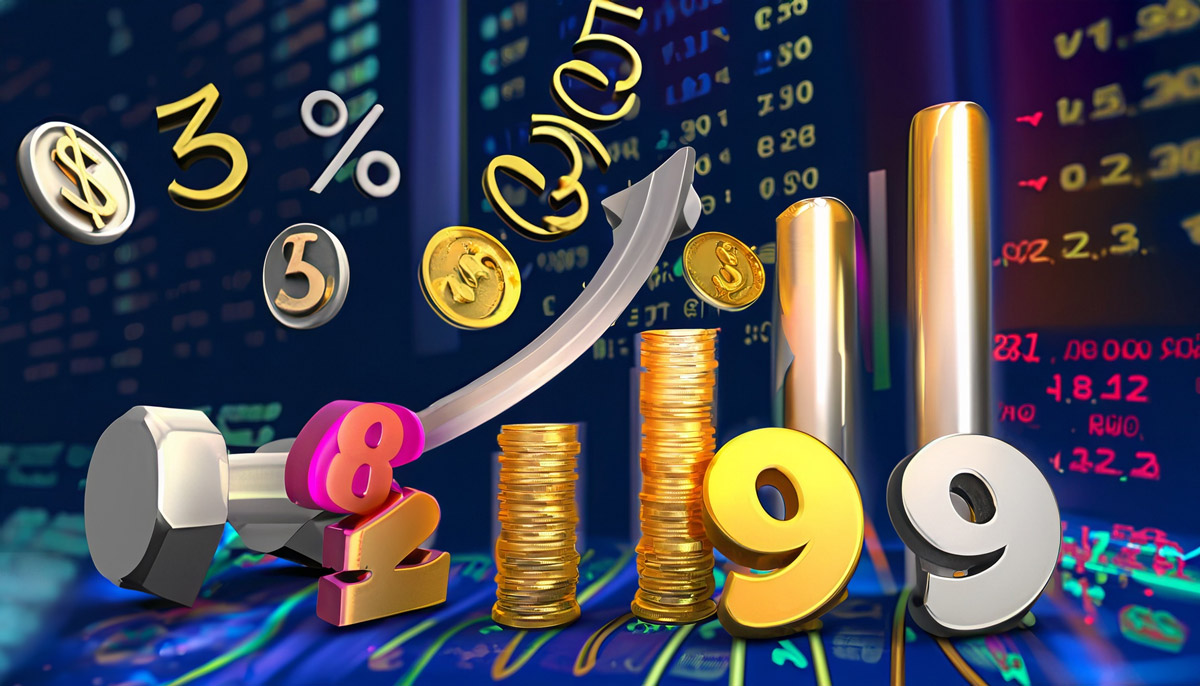 1. Use numerology to identify favorable times and days to invest in the stock market or start a business venture.
2. Consider using numerology to determine when to shift investments from one category to another.
3. Use numerology to identify numbers that will bring luck or success in a job or business venture.
4. Use numerology to determine numbers that will attract new opportunities.
5. Use numerology to determine the best name for a business or product.
6. Analyze your personal numbers and consult a numerologist to identify areas of personal growth and financial abundance.
7. Use numerology to determine the best numbers to purchase or lease real estate.
8. Use numerology to study major life decisions or events, such as marriage and finances.
9. Use numerology to determine numbers that can bring about positive changes in relationships or work.
10. Utilize numerology to promote your business or services via marketing and advertising.
Numerology's Secrets to Financial Prosperity: Cracking the Code of Abundance
Numerology offers a unique perspective on wealth creation, providing individuals with insights, guidance, and tools to navigate their financial journey with purpose and intention. By harnessing the hidden power of numbers, individuals can align their thoughts, actions, and decisions with the vibrations that support abundance, ultimately leading to financial prosperity.
As we delve deeper into the realm of numerology, it becomes clear that there is more to wealth creation than traditional financial strategies. Numerology reminds us that wealth is not only about material possessions but also about living a fulfilling and purpose-driven life. By embracing numerology's secrets to financial prosperity, individuals can unlock the code of abundance and create a life of abundance, both financially and spiritually.